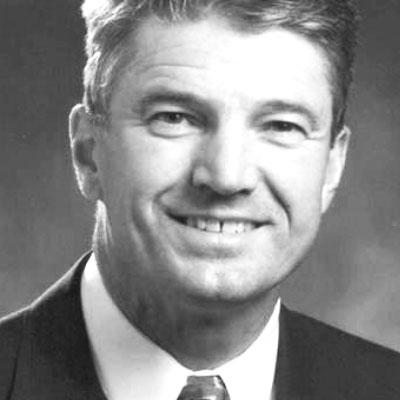 Michael Jandernoa
Manufacturers
|
Perrigo Co.
|
Inducted 2011
President/CEO/Chairman of the Board of Perrigo Company. With Mike Jandernoa at the helm, Allegan, MI-based Perrigo went from a privately held $30 million company to a $2.5 billion publicly traded firm. Perrigo became a leading global healthcare supplier that develops, manufactures and distributes over-the-counter (OTC) pharmaceuticals, nutritional products, active pharmaceutical ingredients (API) and consumer products. With primary markets and manufacturing locations are the United States, Israel, Mexico and the United Kingdom, the company is the world's largest manufacturer of OTC pharmaceutical products for the store-brand market.
A graduate of the University of Michigan, Mike Jandernoa began working for the Perrigo Company in 1979 as its chief financial officer. He joined the Perrigo board of directors in 1981, was appointed President in 1983 and became CEO in 1988. From 1991 to 2003, he served as chairman of the board. Jandernoa retired as CEO of Perrigo in May of 2000 and continued to serve on the Perrigo board until 2017.
It was also on Jandernoa's watch Perrigo established one of the most innovative and impactful marketing departments for private label manufacturers and introduced the concept of marketing private label products as store brands. "Establishing a marketing department was one of the key factors that led to our growth because it enabled us to make decisions based on the consumer's attitude toward private label," claimed Jandernoa. He believed a rising tide lifts all boats and marketing private label directly to consumers would be a benefit for the industry broadly and thus for Perrigo as well. The company became the vanguard of marketing store brands with "compare to the national brand" statements on package labels, now a common site on the shelf with many products.
Jandernoa developed partnerships with leading national brands as well, developing capabilities to manufacture active pharmaceutical ingredients (API) and of getting abbreviated new drug application (ANDA) products approved. He realized Perrigo needed to develop state-of-the-art technology to keep pace with national brand product development, and under his leadership, Perrigo made significant investments in the s and resources the company needed to manufacture world-class health care