The Private Label Manufacturers Association (PLMA) is a non-profit organization founded in 1979 to promote store brands. It is the only trade group of its kind, representing 4,000 member companies in more than 75 countries. In addition to annual, industry-defining trade shows in Chicago and Amsterdam, PLMA offers its members conferences, executive education, professional development, market research, category and channel sales data, consumer surveys, and publications.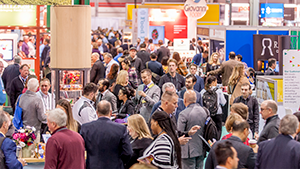 PLMA has grown with the industry. Store brand items are now offered in just about every food and non-food grocery category: fresh, frozen and refrigerated food; canned and dry foods; snacks, pet foods, health and beauty care; over-the-counter drugs, cosmetics, household and laundry products; lawn and garden chemicals; paints, hardware, auto aftercare, stationery, and housewares; among other sections in the store.
For most shoppers, store brands represent quality and performance as good as or better than national brands, while offering savings at checkout. As a result, store brands have never been more popular. One of every four products sold in the U.S. today is the retailer's own brand or label.