Upcoming Events & Happenings
PLMA's Annual Meeting and Leadership Conference returns March 2022 at the Hyatt Regency Scottsdale Resort & Spa at Gainey Ranch in Arizona.
From our President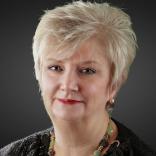 Peggy Davies
Happy Thanksgiving!
This holiday season, my thoughts turn gratefully to you who have made our success at PLMA possible. Sending you all my warm wishes from home to home and from heart to heart to wish you a very Happy Thanksgiving. May this day be a beautiful reminder of the wonderful things in your life.
President | Private Label Manufacturers Association | New York, NY