Program moderator and instruction is developed and presented by adjunct faculty drawn from industry experts.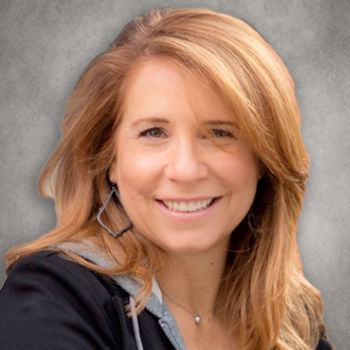 Deborah Ginsburg
Founder, Executive Marketing and Branding Consultant Shelf to Stove, LLC
Deborah Ginsburg, MBA, is an executive leader, brand strategist, and creative director known for exceeding brand growth objectives and launching thousands of CPG and private label products and brands in the market. With her innovative thinking and strategic acumen, she drives accelerated revenue growth and fosters unwavering consumer loyalty.
eborah is a sought-after speaker and retail subject matter expert in marketing, branding, and packaging design. She holds an MBA and a Graduate Diploma in Corporate Graphics, and her dynamic presentations provide profound insights into brand development and strategic marketing.
 
In addition to her professional achievements, Deborah is dedicated to sharing her knowledge and expertise with others. She is launching Rocket to Retail™, a comprehensive roadmap and accelerated training program designed to assist entrepreneurs and small business owners in successfully bringing their products to market in retail environments, both digital and brick-and-mortar.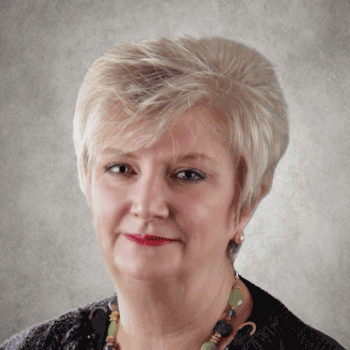 Peggy Davies
President, PLMA
Peggy Davies is President of the Private Label Manufacturers Association (PLMA). Davies was named President of the association in 2020 after joining PLMA in 2016 as VP Association Relations. Prior to that she served on the PLMA Board of Directors for more than 20 years, including the position of Chair in 2003 and 2004.
Her career includes multiple decades of executive experience in the private-label industry, including positions with Daymon Associates, Comstock Michigan Fruit-Agrilink-Birds Eye and McCain Foods USA, Inc. In 2013, Davies became the first woman to be inducted into the Private Label Hall of Fame and is a strong advocate for diversity and inclusion in the workplace.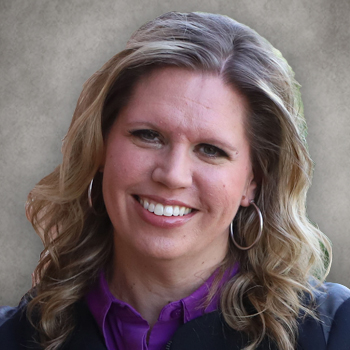 Jen Linke
Vice President, Retail, Aramark
Jen Linke started her career in private brands working for Aldi. She was a district manager before she was promoted into their corporate purchasing team where she oversaw a variety of food & non-food categories and managed the advertising & marketing for the company. She was there 14 years before moving to Sears/Kmart.
While managing several areas, including stationery, greeting cards, batteries and more, she also led strategic procurement initiatives for Kmart's grocery and drug businesses. Jen left Kmart to be the Vice President of Brand Management at Federated Group. Her responsibilities included driving brand and category strategies in private label grocery. She developed new brands, managed the SailPointe Creative business and more. She now works as the Vice President of Retail for Aramark Corrections and has served as the WISE Chair since
June 2020.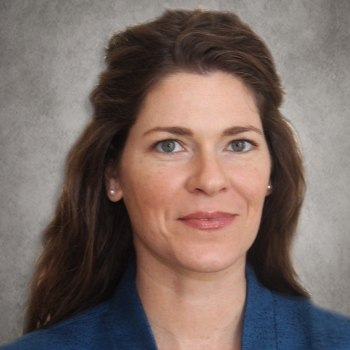 Sara Williamson
PhD – Faculty, SUNY College at Old Westbury
Dr. Sara Williamson is an Assistant Professor of Marketing with an expertise in consumer psychology. Her research investigates how choice, consumption, and disposal of packaged goods can be impacted by contextual cues related to product design, labeling, and retailing. Her research has been featured in regional and national media outlets.
And has been awarded by the American Marketing Association for its societal impact. Currently a faculty member at The State University of New York (SUNY), Sara has been teaching undergraduate and MBA marketing courses for 13 years and has previously served as a faculty member for the Haub School of Business Food Marketing Department at Saint Joseph's University. Sara also offers more than a decade of industry experience in sales and marketing within both private and public sectors, working with stakeholders along the value chain to foster successful relationships among retailers, restaurants, and food suppliers. Sara is a life-long learner and educator who enjoys connecting with others, sharing ideas, and finding solutions. She currently resides in New York City, where you can find her exploring a local park, farmer's market, grocery store, or restaurant.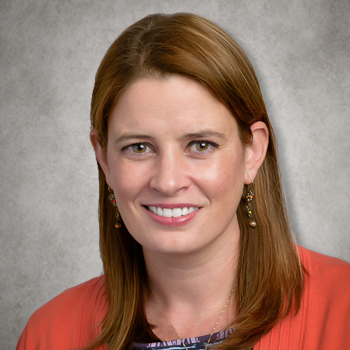 Jac Ross
VP Our Brands, Sprouts Farmers Market
Jac Ross joined Sprouts Farmers Market in May 2021 as Vice President Sprouts Brand where she is focused on bringing exclusive and innovative private label products to the fast-growing grocer's base of shoppers who are enthusiastic about health and wellness. She has extensive experience within the Private Label industry across product development...
innovation, manufacturing and retailing in the U.S., were she has resided for just over eight years, and 20 years within Europe and the U.K. for retailers including Ahold Delhaize, Unilever, Marks & Spencer and Sainsbury's.
Jac serves on the Board of Directors for Women Impacting Storebrand Excellence™ (WISE), a non-profit professional development organization that champions the power of diversity and inclusion within the store brands industry. She graduated from University of Reading, United Kingdom with an Honours Degree in Food Technology and has been recognized by a number of industry organizations: Store Brands Game Changer 2023; Senior Executive honoree in Progressive Grocer's 2018 Top Women in Grocery; Honoree in The Shelby Report / The Griffin Report 2017 Women of Influence in the Food Industry; Rising Star honoree in Progressive Grocer's 2016 Top Women in Grocery; and R&D/QA Award honoree in the 2015 Top Women in Store Brands (TWISB) recognition program of WISE and Store Brands magazine.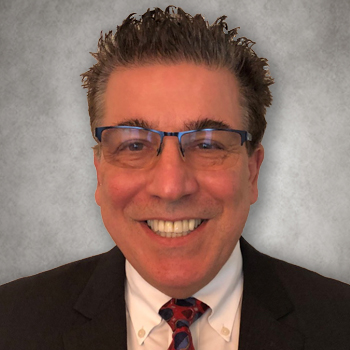 Dan Muller
Senior Director IGA Exclusive Brands, IGA
Dan Muller, Senior Director of IGA Exclusive Brands for 1700 Independent IGA retailers across the United States. Prior to IGA, Dan held Senior Management positions with Daymon Associates and Federated Group both Private Label Brokers that assist retailer with their Private Label Sales and Marketing.
Dan starred his career with Oscar Mayer and Land O Lakes in the foodservice divisions. He then moved over to retail and work for food manufacturers -Signature Fruit Company, Sturm Foods and Merisant. Dan responsibilities include Retail and Private Label, calling on all channels including-Grocery-Mass -Drug -Club-Specialty -Close-Out and International. He is a former member of the Board of Directors of the PLMA. Dan is activity in many industry share groups including FMI, PLMA, WISE and IGA's National Retail Advisory Board. Dan enjoys golf and going to Chicago Cubs baseball games.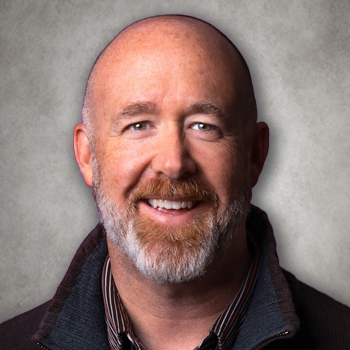 Brian Gornall
Cash-Wa Distributing , VP Category Management
Brian Gornall began his retail career with Albertsons where he worked in Merchandising, and later in the planning and strategy arm of Marketing. He became a leading force in PL consumables during his years with Target and the UP & UP brand, and later became one of the founding leaders to establish Amazon's launch of several PL Food and Beverage brands.
When he's not consulting, he's a YouTube personality with a focus on Business and Personal Finance.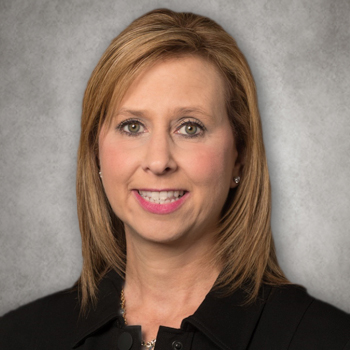 Danell O'Neill
Executive VP of Brand, Marketing, Human Resources & Corporate Communications at Topco Associates, LLC
Danell O'Neil serves as Executive Vice President of Brand, Marketing, Human Resources and Corporate Communications at Topco Associates, LLC. She is responsible for leading the development and execution of Topco's own brand, marketing and people strategies...
as well as Topco's strategic internal and external communications. Prior to joining Topco, O'Neill served as managing partner in a consulting company. She has also held communications roles at Honeywell and Accenture, and has served as Vice President of Communications at Nielsen. Danell attended Illinois State University where she earned a bachelor's degree in Communications and Public Relations.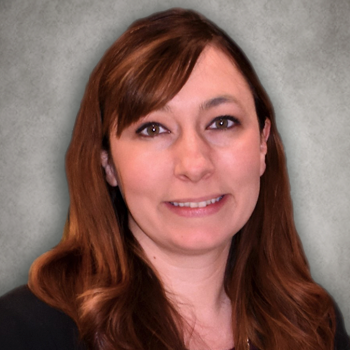 Emily Glass
Topco Associates LLC , Director of HR and Talent Acquisition
As Director of HR and Talent Acquisition at Topco, Emily Glass is a strategic partner and consultant to leadership on Human Resources, Talent Acquisition, Diversity, Equity and Inclusion, and people-management practices and policies. She collaborates with various stakeholders to align talent management practices with the overall business objectives.
Since joining Topco, she has revamped and relaunched Topco's internship program, developed an entry-level rotational program for college graduates, and created the Diversity Equity and Inclusion (DEI) strategy. She earned her Bachelor's degree in English with a concentration in Rhetorical Studies from Arizona State University.