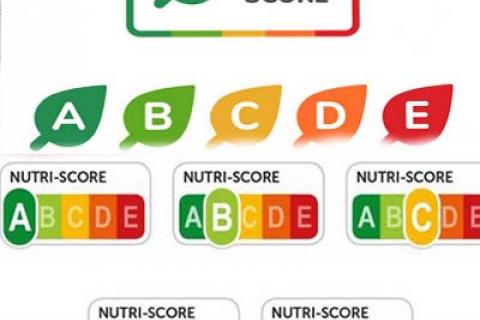 Front-of-pack health label Nutri-Score is already being used in major supermarkets across Europe for a few years. It classifies the nutritional value of products on a scale from A (very healthy) to E (unhealthy). The label, which enticed manufacturers and retailers to reformulate products in order to get a better score, has been accepted by consumers and helped them make healthier choices.
This year, Eco-Score was launched, this label rates the environmental footprint of products from farm to fork. The system measures the CO2 impact of products, but also their impact on water, biodiversity and particulates. Like the Nutri-Score, the Eco-Score is a front-of-pack label with an A for the product with the lowest ecological footprint to E, the highest. Colruyt has adopted the new score for its own brand products and will include national brand products in the coming months. Lidl Europe and Carrefour have also started using the label.
Finally, an additional labelling system was launched: "Planet-Score". Some 27 manufacturers and eight retailers in France, including Auchan, Lidl, Franprix and Monoprix, have signed up to test the label for 1,000 food products. The label resembles the Eco-Score, but in case a Life Cycle Assessment cannot be established for a product, the system will look at other factors such as pesticide use, climate impact, biodiversity, and animal welfare.
All these front-of-pack labels attempt to make it easy for consumers to make healthier or more sustainable choices. Instead of having to scan a barcode, the letter A to E directly provides the necessary information.