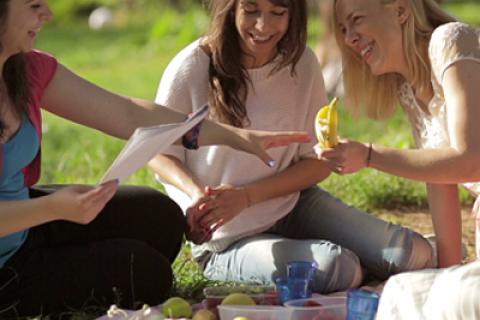 According to a report from Piper Sandler, an investment bank headquartered in Minneapolis, Generation Z wants to eat healthier. The demographic cohort is trying to consume less meat and more plant-based products. However, despite their healthy desires, this generation is still fond of sweet and salty snacks.
Organic and all-natural foods are a popular choice. Both boys and girls said in the survey that they prefer organic or natural food without additives. This desire could have emerged from the fact that they have grown up at a time when consumers are more aware of the ingredients in the foods they eat.

The report also found Gen Z is curious, open to new experiences and do not like staying still. Rather than sitting down for lunch or dinner, Gen Z prefers to eat short meals or snacks throughout the day. They have a heavy focus on healthy food, with 54% of those surveyed saying they prefer to eat healthy snacks. However, when asked to choose their favorite snacks, only 3% mentioned fruits, vegetables or nuts.

Plant-based products are also popular with Gen Z. Just under half of the teenagers surveyed are interested in plant-based meats. The study found 49% already consume, or are willing to try, plant-based meat. Piper Sandler surveyed 7,000 American teenagers for the report.