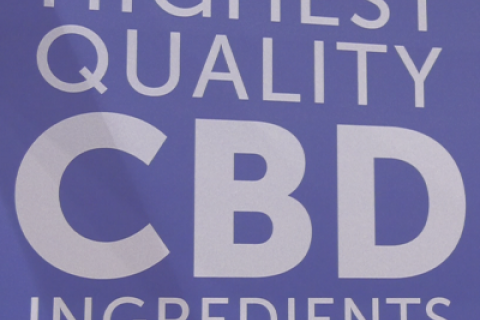 From oils and gels to lotions, a variety of hemp-derived CBD products will be highlighted at PLMA's sold-out 2022 Private Label Trade Show, Nov. 13-15 in Chicago. The event will also include a panel discussion on the CBD industry.
Nearly 30 exhibitors of hemp-derived CBD products will be located throughout the show floor at the Donald E. Stephens Convention Center, including a dedicated CBD pavilion in the South Hall. CBD suppliers will join more than 1,400 exhibitors and 2,300 exhibit booths at the Show - the largest event for store brands in North America.
"CBD products are a fast-growing store brand category with continued innovation," said PLMA Corporate Vice President Anthony Aloia. "The Private Label Trade Show will give retail buyers new ideas about broad and full spectrum CBD formulations, tinctures, oils, gels, lotions and creams, topicals, capsules and pet items, among other products."
Additionally, a panel discussion on hemp will be held on Sunday, Nov. 13. Entitled "Hemp Is More Than CBD," the session will address how hemp is a superfood and how it can be used in many different applications.
The moderator will be Joe Linne, Vice President of Hemp Brand Builders. Panelists will include Rachel Berry of the Illinois Hemp Growers Association; Evan Ogburn of Pharm CBD; Lynn Sarsgard of Hemp Brand Builders and Adrienne Snow of Western States Hemp.
Along with CBD, the show floor will have dedicated areas for wine and spirits, plant-based meats and entrees, and nonfoods, including kitchenware.
Kitchenware is another promising category for store brand development. The wide assortment of kitchenware products on display will include kitchen tools and gadgets; food storage containers; bakeware; small electrics such as blenders and rice cookers; tote bags; gloves; sponges and scrubbers; candles and diffusers; and other plastic products and accessories.
"Demand for kitchenware products is on the rise due to the popularity of home cooking," added Aloia. "Exhibitors at the Private Label Trade Show will showcase the hottest products to help retailers broaden their kitchenware assortments."