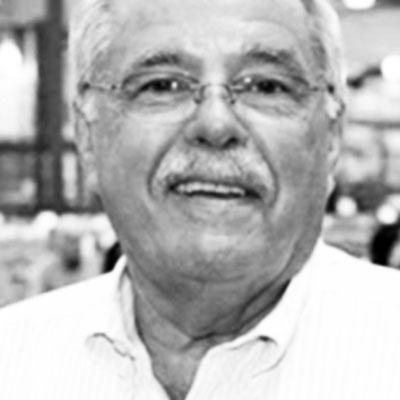 Jim Sinegal
Retailers
|
Costco
|
Inducted 2010
From beginnings in Kirkland and Issaquah, Washington, Jim Sinegal took a small warehouse club and turned it into a global retail giant. In the process he helped create one of the most popular retail brands in the world. A protégé of Sol Price, founder of FedMart, Price Club and PriceSmart, who pioneered the concept of the warehouse store that sells high volumes of a small variety of goods to members only, Sinegal co-founded Costco with Seattle retailer Jeff Brotman in 1983.
Costco introduced Kirkland Signature as its premium private brand in 1995. It was designed to provide consumers with private label products that are equal to or better than the national brands at a lower price. Kirkland Signature brand is recognized today around the world and accounts for tens of billions of dollars in retail sales. It can be found across product categories, from food and wine to health and beauty care, household products, and even big-ticket items like BBQ grill, cookware, and furniture.
A 2006 Fortune magazine article described Sinegal as a merchandising maestro: "… an exceedingly shrewd practitioner of the unglamorous but elusive art of getting the right product in the right place at the right time for the right price," says the magazine article. "It's not the most glamorous product," according to Costco Connection consumer magazine in 2005, "but Kirkland Signature Bath Tissue—Costco's most popular item—offers a perfect example of what Costco's private label program is all about. Costco decided to create Kirkland Signature Bath Tissue because simply put, the company believed it could make a high-quality tissue for less than national brands. We can control the quality and the value."
Costco Wholesale in 2020 was the 5th largest retailer in the world with sales of $166.7 billion, operating 785 warehouse stores in the United States—including Puerto Rico—as well as in China, Canada, Japan, Mexico, South Korea, Taiwan, the United Kingdom, and Australia.