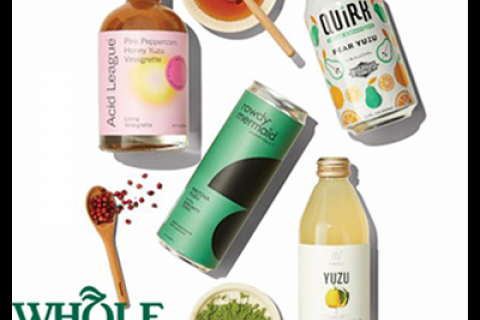 Whole Foods has revealed its top ten food trends for 2022, including new offerings for its Whole Foods Organic and 365 collections own brand lines.
The seventh-annual trend prediction is Whole Foods take on what products it expects to become popular in next year. Over 50 Whole Foods Market buyers and culinary experts compiled the predictions based on their experience as well as product sourcing and by studying consumer preferences.
Among the predictions: Ultra-urban farming; Yuzu, which is an Asian citrus fruit; Sunflower seeds; the herbal product Moringa, which could be used for seasonings in food and desserts; and functional sparkling drinks like seltzers and sparkling waters with probiotics.
Also: "Reducetarianism" where consumers eat less meat, eggs, and dairy products; Hibiscus; Non-alcoholic spirits; the dietary supplement Turmeric; and sustainable grains that can be found in cereals, pasta, beer, and other products.