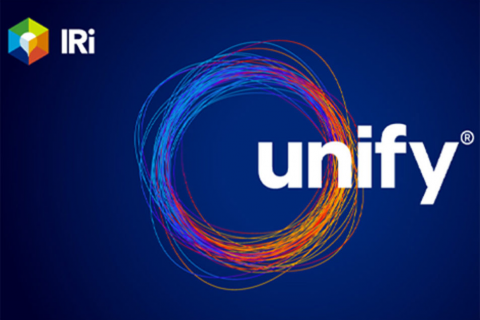 In the latest feature for PLMA's e-Scanner, Editor-in-Chief Tom Prendergast examines PLMA's exclusive IRI/Unify sales data. He examines the data to see which categories and products are showing growth and opportunities for PLMA members and retailers.
In early January 2023, the full 52-week IRI Unify numbers for store brand sales will be available to PLMA members and qualified retailers on plma.com and the industry will see exactly how it fared last year.
As told in our lead story, over the first 11 months of the year, store brand dollar sales increased by 10.6%. So far this year, store brand dollar share is at 18.5% while unit share is 20.1%. Based on the data, PLMA is projecting full year 2022 sales of store brands to reach $221 billion, which would be a $21 billion increase over 2021 and a new annual record. 
But what categories will show the most dollar sales growth for 2022? Here is a sneak peek at how some of IRI Unify's 317 categories have grown over the past 11 months, as of November 27.
Sales increases among food products are particularly strong. Bottled Water rose 22.8% and reached $6.7 billion in private label sales while sales of Cookies increased 18.3%, hitting sales of just under $2 billion over the past 11 months. Fresh Eggs (up 49.6%), Butter and Butter Blends (26.6%), Shortening and Oil (26.5%), Hot Cereal (21.5%) and Cold Cereal (17.7%) are also on track for robust growth for FY 2022.
Store brand growth is not limited to food. Hair Appliances (up 122.7%), Drinkware (75.7%), Skin Care (23.6%), Laundry Detergent (17.9%), and Antifreeze (16.2%) were just some of the multi-million-dollar categories with double-digit store brand growth.
Large non-food categories like Disposable Tableware have reached nearly $2 billion in sales and rose 15.2% in dollar sales. Toilet Tissue had just under $3 billion as its private label dollar sales grew 14.8%. Pet products were another bright spot over the past 11 months: Cat and Dog Litter (up 18.8%), Pet Treats (19.5%), and Pet Food (16.8%).
IRI Unify's monthly data detailing the status of store brand and national brand dollar and unit sales in 317 categories and 967 subcategories is always available to members and qualified retailers at plma.com.