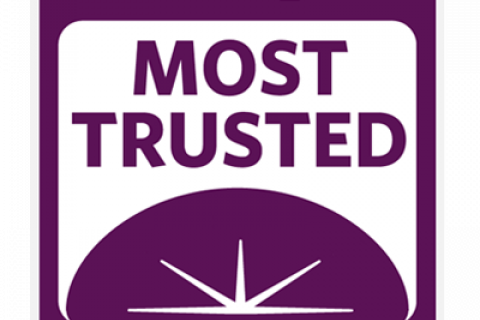 Walmart, H-E-B, Hy-Vee, Kroger, and Publix's private brands all scored high marks in BrandSpark's Most Trusted Award report for 2021. The brand research firm's awards survey of 3,200 shoppers reported which grocery chains ranked the best among 32 various categories which had the most trusted private brands.
The top five retailers with the most trusted private brands were Walmart followed by H-E-B, the Hy-Vee. Kroger and Publix finished 4th and 5th respectively. Overall, the big winner was Walmart, which took fifteen #1 spots of the 32 categories, including price and convenience in one-stop shopping. H-E-B achieved #1 rankings for Easy Checkout Experience and Enjoyable In-store Experience.
Kroger and Aldi ranked second and third behind Walmart as the nation's most trusted grocer. Kroger had the highest ranked loyalty program and Whole Foods came in first for natural and organic foods, international foods, gourmet foods and heathy prepared foods.