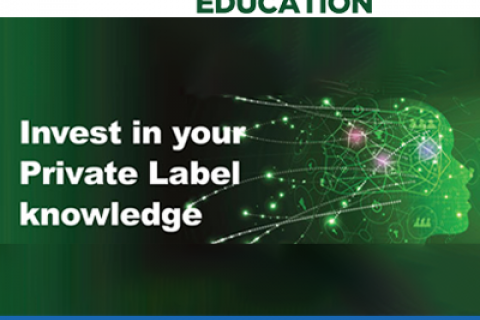 PLMA's annual Executive Education Programme, in conjunction with Nyenrode University, was held 26-27 October. Now in its 20th year, it continues to provide professional education to all players in the private label business. The curriculum is a blend of new and familiar topics, and teachers are drawn from university ranks as well as from all facets of industry. It was the second time the session was provided online.
The programme was attended by retailers and manufacturers from over 30 countries. It began with a session on how to develop a strong private label strategy, a simple objective but one that is a necessity for any retailer who seeks to build or enhance their own brand programme.
Another course gave students insights into the choices companies need to make in the level and direction of product innovation in order to turn their private labels into powerhouse brands. There was also a lively panel discussion among retailers and manufacturers on a wide range of today's challenges -- including cost and price inflation and supply chain constraints -- and how a crisis can actually bring about the best innovations. The panel concluded that the strongest partnerships are the ones that evolve from transactional to cross-company collaborative relationships.
In addition, students learned about the challenges and opportunities brought about by the rise of e-commerce, which is bringing with it a host of new players, different marketing rules and new approaches to profit calculation.
A course on generational marketing revealed how consumers' preferences and behavior are influenced by what they have experienced in their past. Tapping into that personal history is a key for any marketer in the grocery space. An interactive scenario planning workshop demonstrated how important long-term thinking is when dealing with uncertainties and preparing for the future.