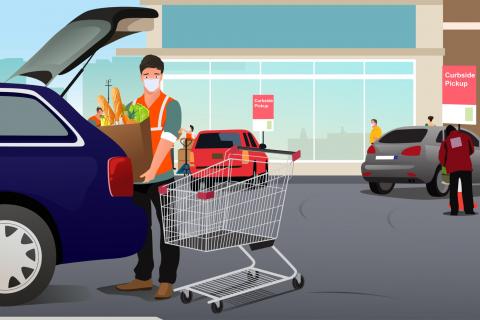 According to Ipsos, the growth of consumers to using in-store and curbside pickup options shows no sign of slowing down.
The Ipsos study found nearly 80 percent of Americans have started using in-store and curbside pickup options during the pandemic, and 69 percent of the people surveyed said they plan to continue their newfound shopping patterns even after the pandemic is in the rearview.

Ipsos also examined which retailers were winning over consumers with their pickup systems. Using results from the consumer survey of 2,000 Americans, Ipsos researchers also used data from 100 mystery shops per retailer. The researchers then measured how well major retailers across the country performed on five key performance indicators: User experiences online and/or mobile ordering platforms, accuracy of orders and product quality, how wait times were impacted by order volumes, whether pickup instructions were followed and the availability of items and inclusion in online orders.

Ipsos reported H.E.B finished first in customer service rankings in the study, according to the Ipsos study. The other top grocery chains offering an impressive online shopping experience include Publix, ranked No. 2; and Aldi, No. 3.