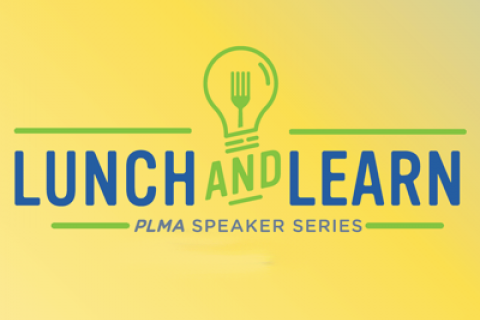 PLMA's popular Lunch and Learn series returns on April 27 with a program titled How America Eats. The presentation will shed light on why so many food and beverage trends come and go in the blink of an eye and what is behind this phenomenon.

Elizabeth Horvath, Vice President of Marketing of the Kerry Group, will share new research on what shoppers want from leading food and beverage categories and based on their needs, will provide context on trends retailers and manufacturers should watch for in the year ahead.

Kerry surveyed 5,000 U.S. consumers to understand the effects of the pandemic on their motivations and desires. The results presented by Horvath will reveal what's driving purchasing habits across categories, gender, and generations. Leading a team of highly skilled Kerry professionals, Horvath drives strategic growth, using creativity and insights to connect needs to solutions.

This will be PLMA's fourth Lunch & Learn session in 2023.
The first was held on January 26 and focused on growing private label sales and hosted by Kyle Patterson, Senior Vice President of Daymon. The session was held February 2 with a review of store brand sales from 2022 by MaryEllen Lynch of IRI. The third was held on February 23 by Gary Stibel of The New England Consulting Group.
Lunch & Learn sessions are conducted online for 60 minutes starting at 12:30 PM EDT. The professional development program is complimentary for all PLMA member manufacturers, brokers, and suppliers as well as for retailers and wholesalers.
To register for any session, please
click here
or please contact Julia Meehan at education@plma.com for more information.