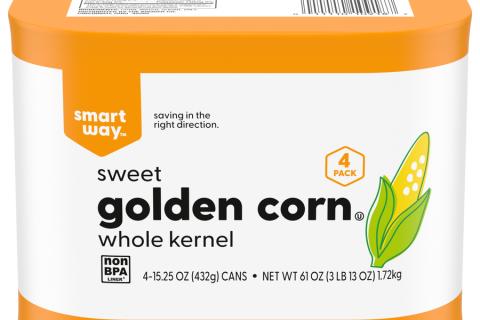 According to Numerator's Private Label Trends dashboard, less than a year after its launch, Kroger's Smart Way private label line grew household penetration by 4.5 percentage points year-over-year in the second quarter.
During an investor call, Kroger's CEO Rodney McMullen said two million households had already bought Smart Way products.
"These products are meeting the needs of our customers on a budget," McMullen said. "Our customers are looking for opportunities to save on the products they love, and our loyalty programs and personalized promotions allow them to do just that," he added.
Kroger has had high hopes for the success of the new line since its launch. When the line was officially announced in September, Juan De Paoli, Vice President, Our Brands for Kroger said "We are confident Smart Way will have something for everyone. From canned vegetables and bread to juices and staples, this new product line features the products families need to put an even more affordable meal on their table."
The line began with 150 Smart Way products nationwide, but Kroger has expanded the line with more items added over the past year.
Overall, Kroger's Our Brands private label sales have also shone, with sales increasing 10.4% according to its third quarter report. At the time McMullen cited the gain in sales of Kroger's private label pet products. "We saw tremendous growth in our pet food brands as families continue to treat their dogs and cats," he said.