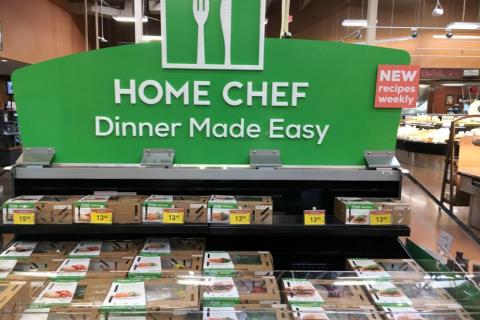 Kroger's Home Chef brand is expanding in the southeast with a new facility in Douglasville, Georgia. The new facility will provide more space and opportunities to serve the company's growing customer base.
Home Chef's new production center will be equipped with state-of-the-art features, including upgraded food-safe material design, cleaning processes, facility flow, and more. This will also be the first Home Chef facility to incorporate a full-service kitchen for cooking and batch production of ingredients to be used in the company's meals. It will oversee the cooking of vegetables, starches, and grains, as well as in-house sauce production.
"Our Atlanta facility is a foundational part of delivering high-quality meals to our customers in the south and beyond," said Erik Jensen, Home Chef's CEO in a statement. "This new center will make our production and distribution even more efficient, so we can continue to bring fans easy, delicious recipes."
Acquired by Kroger in 2018, Home Chef offers simple recipes in many formats, including Oven-Ready and Fast & Fresh meal kits to Culinary Collection for more adventurous home cooks and add-ons like protein packs, salads, desserts, and more.