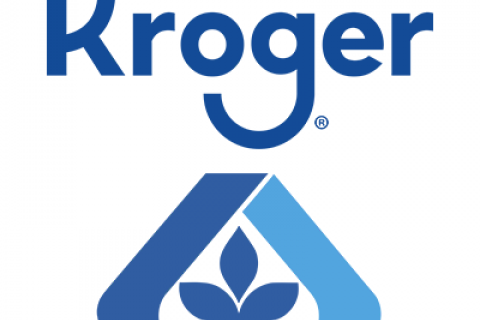 Two of the largest supermarket chains in the US, Kroger and Albertsons, have announced a plan to merge. The near $25 billion deal would create a company with nearly 5,000 stores across 48 states and over $200 billion in sales. If the agreement gets the green light from the competition authorities, it would be one of the largest mergers in US retail history.
The combined company would become the second largest grocer in terms of market share with 13.5% of the market, according to Morgan Stanley. The first grocer in the US is Walmart with 15.5% market share.
Kroger houses over 10,000 private label items, including Big K and Simple Truth. Albertsons has more than 14,000 own brand products in its portfolio, for example O Organics, Signature and Value Corner. Combined, Kroger and Albertsons sell $43 billion in private label products annually.
The companies said they would spin off nearly 400 stores to form a new rival to gain antitrust clearance. Some analysts have speculated if the government will allow the deal to take place and expect opposition to it. In recent years, the FTC has scrutinized other retail mergers, including the proposed Staples and Office Depot deal, which lead to the companies cancelling the fusion.
In the past, Ahold Delhaize has been associated with Kroger. More recently, another suitable option was added: This summer, it was rumoured that Ahold Delhaize was in talks with Albertsons. Fanatic air traffic followers noticed that two company aircraft of the American group visited Bedford, not far from the American headquarters of Ahold. And earlier this year, an Ahold plane landed in Boise, Albertson's home base. The announcement of a deal between Kroger and Albertsons seems bad news for Ahold, which will be facing a bigger competitor and sees its chances of merging itself with one of the two companies being limited.