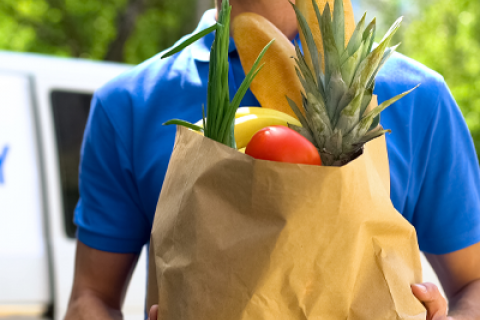 Ultra-fast grocery delivery firms are quickly conquering Europe. The market for the express service they offer is big. With names like Getir, Zapp, Flink, Jokr, Gorillas, Weezy, Jiffy, Cajoo or Dija, they emerge in one country and expand beyond borders at a high speed.
The companies use small, delivery-only grocery stores inside residential neighbourhoods. These dark stores carry a limited inventory and have a limited delivery radius so that orders can be picked, bundled and delivered within minutes.
Some experts doubt whether the complex express delivery with bicycle couriers from small dark stores can ever be operated profitably. The big question for these companies is whether they can scale. On paper, the ability to get last-minute groceries delivered in just minutes is great. But it also needs a certain population density to make the economics work, and it's to be seen whether those economics scale on a national level. Nevertheless, venture capitalists have embraced the rapid deliverers.
Whether the new companies are a threat to supermarkets or will remain a niche remains to be seen. Some chains are not waiting. Rewe took a stake in Flink and Carrefour just announced it's taking a stake in express deliverer Cajoo.