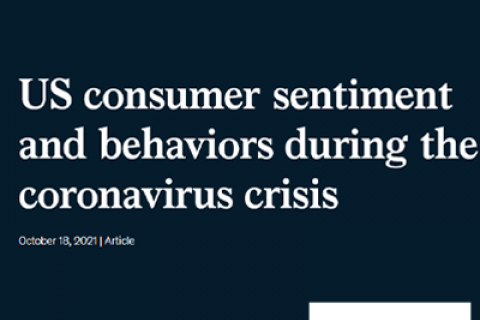 McKinsey has released a "Consumer Sentiment Report" that found consumers are continuing to switch to private brands during the pandemic.
Overall, the study found on average about 40 percent of consumers switched brands at some point during the pandemic. The practice was especially prevalent among younger consumers.
The survey found 35% of millennials have tried a store brand in the past year and 26% of Generation Z did the same since the pandemic began.
When asked why they switched brands, consumers indicated value and prices was their main draw.
Thirty two percent of all consumers surveyed cited price in switching brands, while 30% cited the value they received from the store brand. Another 30% said they switched brands because the store brand was in stock and 17% said they found the private brand to be a better quality than the national brand.
The report also found as consumers begin to return to stores, e-commerce sales also continued to experience robust growth, rising about 30 percent year over year since before the pandemic began. Shoppers are also broadening how they shop. McKinsey found about 60 to 70 percent of consumers did shopping and researching purchases both in store and online with social media has also become a growing influence on purchasing behavior.