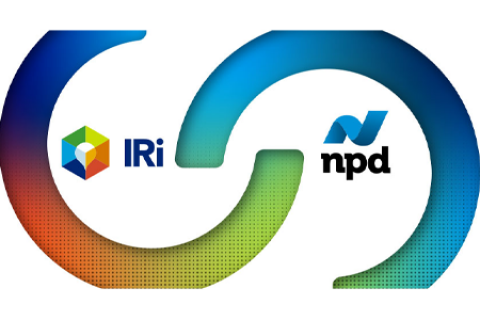 Consumers are still turning to groceries and eating at home instead of restaurants, according to data from the recently merged Information Resources, Inc., and The NPD Group.
While inflation is more moderate for food away-from-home (7.6% versus a year ago) compared to food-at-home (13.1% versus a year ago), eating away-from-home still costs 3.4 times more than in-home food sourced from retail, according to the data. This has resulted in more people choosing to grocery shop and make meals at home, according to IRI/The NPD Group. 
Sales trends also point to consumers choosing to eat at home. At-home food sales grew at 8.7% versus a year ago, outpacing away-from-home food, which grew at 6% versus year ago. The nearly $1.5 trillion away-from-home food market is forecast to grow around 8% in 2022, with at-home food, outpacing away-from-home food sales, according to the research.
Another important factor in this trend is up to 20% of U.S. workers are working from home. This helps keep 62.5% of the food dollar based on retail at-home sales, while 37.5% is based on away-from-home sales.
But even with consumers choosing more at-home meals, inflation is still causing consumers to be more aware and cautious when spending on groceries. This has many consumers buying fewer non-essential items on the food aisle, or for many more, buying only the essentials.
However, even when dining out, consumers are heading for more value foodservice outlets, like quick service restaurants, as evidenced by the growth in average customer check versus menu prices, according to IRI/The NPD Group study.