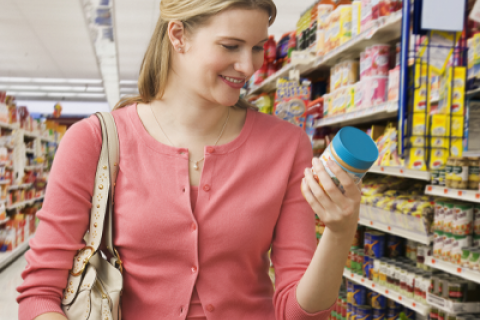 Nearly two out of three consumers say that ingredients have at least a moderate influence on their food and beverage purchases, according to a study by The International Food Information Council (IFIC).
IFIC found 63% of consumers are paying more attention to food labels than in the past and those consumers are seeking clean or healthy ingredients. Front-of-packaging labeling was found to be especially popular.

The study also reported that three in 10 consumers strongly agree that they are paying more attention to ingredient lists than they did five years ago while 26% strongly agree that they are prioritizing clean label ingredients. 

Almost two-thirds of consumers say they try to choose foods made from clean ingredients. The highest percentages of popularity came from terms like "not artificial or synthetic", "organic," "fresh," "something they know is nutritious" and "natural." Almost half of consumers in the survey consider themselves as clean eaters, defining this as "eating foods that aren't highly processed."

Artificial ingredients seem to be falling out of favor according to the IFIC report. Roughly half of consumers surveyed say they avoid artificial sweeteners, colors, flavors, and preservatives at least some of the time. Twenty-five percent of consumers strongly agreed they are avoiding chemical-sounding ingredients in foods and beverages. 

The primary motivation for more than a quarter of respondents was avoiding chemical-sounding ingredients due to health concerns.