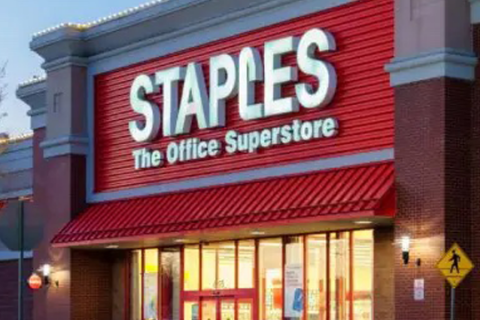 Amazon has announced it is teaming up with another retailer to expand the list of places where customers can return products.
The Seattle based retailer started allowing returns at select Staples locations within the past month. Customers simply bring their item(s) to the store and an employee scans a QR code then packages the product.
"We are always innovating on behalf of our customers and identifying convenient solutions to shop and make returns," an Amazon spokesperson said in a statement. "We have begun testing select Staples locations as drop-off points for Amazon returns."
Amazon did a similar partnership in 2017 when it began accepting returns at Kohl's stores. The strategy lets the company grow its physical retail footprint for returns, without adding real estate.
For Staples, the company hopes the program may increase foot traffic in its stores, as it did for Kohl's. After a similar partnership, Kohl's added 2 million new customers in 2020 thanks to its Amazon partnership, according to the company.  Staples also offers UPS shipping services at its stores.
Consumers returned more than 20% of online purchases last year, or about $218 billion worth of merchandise, according to the National Retail Federation.