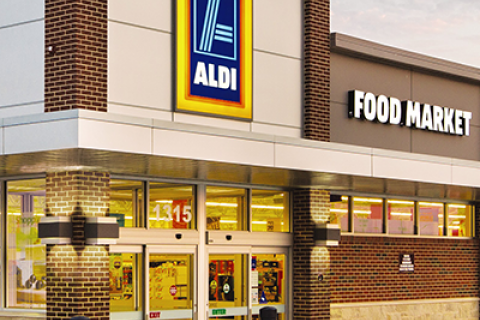 Discounter Aldi plans to open up to 600 new stores in Poland within the next five years. On the long term, by 2032, the retailer wants to have a thousand locations in the country. Currently, the company has about 240 stores with an average sales area of around 1,000 square meters. Aldi has been active in Poland since 2008.
Aldi Poland CEO Wojciech Łubieński said that the expansion will bring the company the appropriate scale and further profitability. He assumes organic growth, but if the opportunity should arise, Aldi is also ready for takeovers.
The growth plans also, and consequently, include the expansion of logistics. In the fall, Aldi opened its second warehouse, and the company plans to build two more in the near future.
Aldi is pulling out of the Danish market. It has sold 114 stores to Norway's Reitan Retail which operates the Rema1000 discount chain in Denmark. The deal makes Rema the largest single chain in the country.
Aldi was the first discounter in Denmark when it opened its first store there 45 years ago. According to Reitan owner Odd Reitan, this served as an inspiration for his own grocery stores.
Aldi's exit from Denmark is part of its strategic decision to focus on the eight European markets where the discounter achieves better results and sees long-term potential.