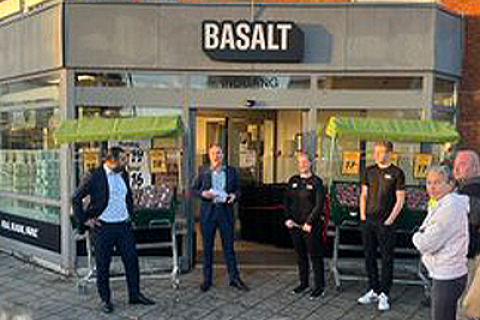 Denmark's largest supermarket retailer Salling Group is closing the hard discount chain "Basalt" only seven months after it launched the first store in the country. The start of the chain came at a time that consumers were faced with sky-high inflation and very expensive energy.
The concept focused on everyday low prices, EDLP, and promised shoppers ten to 15% lower prices than at other discounters. The retailer tried to keep operating costs down in order to make this low price offer possible. Amongst others, the total product range was limited: Basalt did not offer frozen or refrigerated items.
The retailer says that it has found that the current spring and summer weather has changed consumers' product demand, for barbecue meat, or cold drinks, for example. Basalt did not offer any of this. In addition, the economic forecast is better than it was seven months ago. Finally, the EDLP concept of fixed low prices did not fall well with the Danes that prefer to hunt for discounted items.
Four of the ten Basalt stores will be converted to the Salling Group's Netto banner and the remaining stores will be closed.