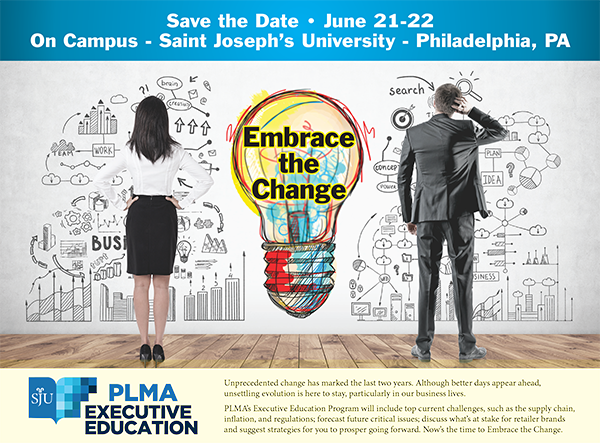 Presented in conjunction with St. Joseph's University, PLMA's executive education program has been a source of industry insight and inspiration for critical thinking since 2001, with content created exclusively for executives involved in sales and marketing, sourcing, procurement, product development, packaging, promotion and merchandising of store brands.

Unprecedented change has marked the last two years. Although better days appear ahead, unsettling evolution is here to stay, particularly in our business lives.

PLMA's Executive Education Program will include top current challenges, such as the supply chain, inflation, and regulations; forecast future critical issues; discuss what's at stake for retailer brands and suggest strategies for you to prosper going forward. Now's the time to Embrace the Change.
For registration information, contact Julia Meehan at (212) 972-3131, EXT.1233 or email education@plma.com