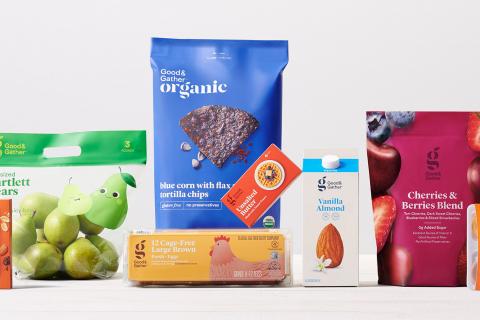 In a recent interview with Yahoo! Finance, Target CEO Brian Cornell said the retailer's own-brand business is now valued at $30 billion and continues to grow.
Cornell said Target today has a $30 billion own-brand business that performed "incredibly well" throughout the pandemic and continues to grow. Mr. Cornell said that value and affordability will continue to be core aspects in all their offerings as more consumers shift toward private labels.
"Whether you're shopping for Good & Gather or getting something for yourself from (Target's apparel brand) Goodfellow...or shopping any of our great brands…this business continues to perform and will perform over the holiday season," Cornell said.
In the interview Cornell also said that Target is "all in" on its food and beverage business when it came to its store brands. He reported that its Good & Gather private label brand accounts for $2 billion in sales.
Cornell is also feeling positive on the upcoming holiday season based on feedback he has heard from Target shoppers.
"The one thing we've heard throughout the year is (shoppers) want to enjoy and celebrate seasonal moments," Cornell said. "They're looking forward to Thanksgiving and celebrating with family and friends. And they're looking forward to the Christmas holidays. So, we know the consumer in America, the guests that shop at Target, they are excited about seasonal holidays. And we're going to be ready to make sure we delight them."