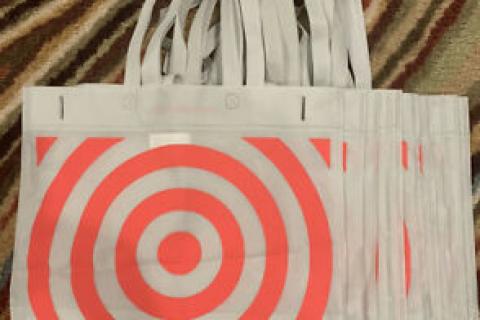 A new alternative for bagged groceries is being tested in select Target and CVS Pharmacy stores in New Jersey- a reusable bag rental system.
Consumers can take as many bags as they wish from an in-store kiosk and return the bags to the same store within 30 days. New Jersey recently placed a ban on single-use plastic bags and stores larger than 2,500 feet are not allowed to hand out plastic or paper bags.
Closed Loop Partners manage the reusable bag pilot program along with the Consortium to Reinvent the Retail Bag. In 2021, the company Goatote and tech partner 99Bridges won the Consortium's "Beyond the Bag Challenge," which also includes founding partners Target Corp., CVS and Walmart, sector leads The Kroger Co. and Dollar General and supporting partners Albertsons Cos., Ahold Delhaize, and H-E-B, among others.
Amanda Nusz, SVP, corporate responsibility at Target, commended the project. "Our guests are feeling the growing burden of waste, and that includes single-use plastic retail bags," she remarked. "Thanks to Beyond the Bag pilot innovators like Goatote, and the collective efforts of this consortium, we're able to build circular capabilities in this space and bring our guests along with us, asking them to help co-create the sustainable and affordable solutions we know we need."