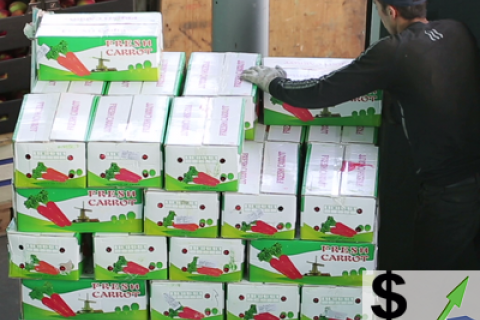 Producer prices hit an all-time high in March, soaring 11.2% from a year ago. The prices of goods and services that producers receive rose at the fastest pace since records have been kept, according to the Bureau of Labor Statistics (BLS).
The news comes just after the BLS had reported the consumer price index for March surged 8.5% last year, the highest increase since December 1981. The producer price index, which measures prices paid by wholesalers, rose 1.4% in March and 11.2% from a year ago, both records for data going back to 2010. Prices for final demand goods led with a 2.3% monthly rise, while services prices gained 0.9%.
On the producer side, prices for final demand goods had a monthly rise of 2.3% , while services prices gained 0.9%, up sharply from a 0.3% increase in February. Energy prices were the biggest gainer for the month, rising 5.7%, while food costs increased 2.4%.
When food, energy and trade service prices are removed, the so-called core PPI rose 0.9% on a monthly basis, nearly double the 0.5% estimate and the biggest monthly gain since January 2021. Core PPI increased 7% on a year-over-year basis.