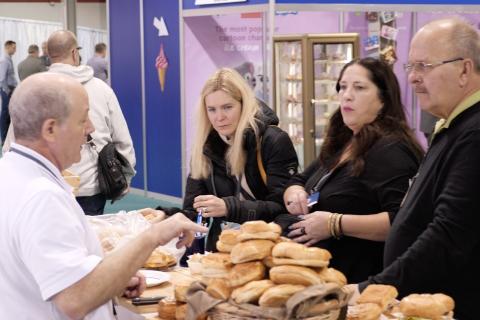 For food products, the exhibit floor at PLMA's 2023 "THE STORE BRANDS PHENOMENON" Annual Private Label Trade Show mirrors the aisles of your local supermarket, drug chain or mass merchandiser with almost every major category on display.
With more than $115 billion in sales in the U.S., an increase of 32% over the previous year, it is no surprise food and beverages are among the major highlights at the show and the fastest growing phenomenon in store brands.
Children's Food and Snacks has exploded with health and socially conscious parents seeking nutritious yet kid-pleasing snacks and meals. Snacks including chips made with organic seaweed, brain-boosting veggies molded into toddler-sized puffs, and organic snack bars are just a few of the popular trending products.
The continued popularity of Plant-based, Healthy and Dietary conscious food and beverages reflects what consumers have come to expect from their local retailer. PLMA exhibitors will roll out products such as legume pasta, vegan entrees, plant-based meat products and healthy and functional drinks.
Wine and Spirits – including alcohol-free drinks – are growing in popularity among adult consumers. From cabernet wine to ready-to-drink 'mocktails', retailers own brands spirits and cocktail mixes are increasingly in demand by shoppers.
All of these and many more products will be on display for all attendees of the show.