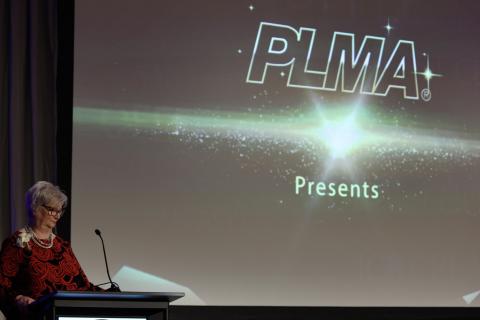 Throughout the three days of the show, PLMA will feature presentations by expert speakers addressing critical issues facing the store brand and retail industries.
On Sunday afternoon Nov. 12, all PLMA participants are welcome to attend four presentations of the Opening Seminars held in the Hyatt Regency O'Hare across the street from the Donald E. Stevens Convention Center. Any attendee of the show is welcome, but PLMA requires participants to have their show badge for admittance.
Marshal Cohen, Chief Industry Advisor, Retail, for Circana will open the seminar with his presentation: "Retail Compression: Private Label's Big Opportunity." Cohen is a nationally known expert on consumer behavior and the retail industry. He will focus on how a new baseline for retail is being established as consumers quickly shift their spending behavior.
Kevin Ryan, the founder and CEO of Malachite Strategy and Research, will present "Taste of Tomorrow: Forecasting the Future Forces Reshaping Private Label Food." He will examine the forces shaping private labels in the near future as well as emerging trends and technological advancements influencing the industry.
A new PLMA shopping survey on Gen Z will be the focal point of the presentation by Dr. Sara Williamson. Titled "Consumer Insights for the Gen Z Store Brand Phenomenon," Williamson will disclose the compelling findings from our recent PLMA Gen Z Shopper Survey. This session will shed light on the brand-related perceptions and behaviors among our most loyal and lukewarm consumers in this emerging generation of young shoppers.
The fourth presentation, "What's Next in Beauty: Top Trends for Innovation" will provide forward thinking private brand insights into relevant consumer trends in skincare, men's grooming and color cosmetics. Laureen Schroeder, the Owner/Founder of Bespoke Beauty Partners, will examine the skincare market and the dynamics between clean beauty versus derm focused products and ask if men's grooming has finally arrived?
Two speakers will address PLMA attendees on Monday and Tuesday to start the day.
John Ross, president and CEO of IGA, Inc. will be the keynote speaker.
the morning of Monday, Nov. 13 and offer his presentation entitled, "Economics, Global Retailing and the Opportunity for Private Label Growth." He will focus on changes in consumer behavior based on global data from more than 6,500 IGA stores worldwide.
To start the last day of the show on Tuesday, Nov. 14, Ken Harris, managing partner, Cadent Consulting Group, will be the featured speaker at the Retail Trends Breakfast. Harris' presentation, "Don't Believe Everything You Read" will identify many of the topics highlighted in the press today to provide a real-world view of what is truly happening with his clients. Both will be held at the Hyatt Regency O'Hare across the street from the Donald E. Stevens Convention Center.
Visitor registration is still open, please click here or contact +1 212 972-3131 or e-mail visitors@plma.com.