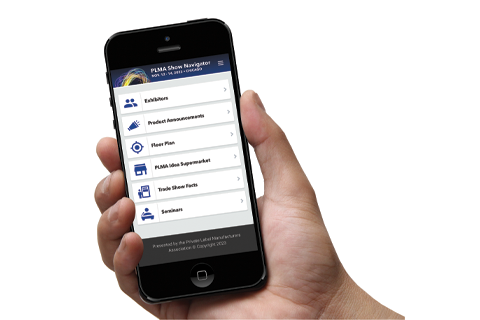 A sold-out, record-breaking Annual Private Label Trade Show calls for special treatment. As a result, PLMA is providing its exclusive Show Navigator tool to all current registrants -- including retailers, exhibitors, and visitors.
PLMA's Show Navigator is a mobile-friendly tool accessible to all attendees at the show. It provides information on the show, a show map, a list of exhibitors, and information on PLMA's New Product Expo and Idea Supermarket and much more.
PLMA's "THE STORE BRANDS PHENOMENON" Private Label Trade Show is set for Nov. 12-14 in Chicago. Registrants can access Show Navigator once they have registered.
Visitor registration for the show is still open. All new visitor registrants will be afforded immediate access to Navigator, assured Davies.
For more information, contact PLMA at +1 212 972-3131, email info@plma.com or visit www.plma.com.