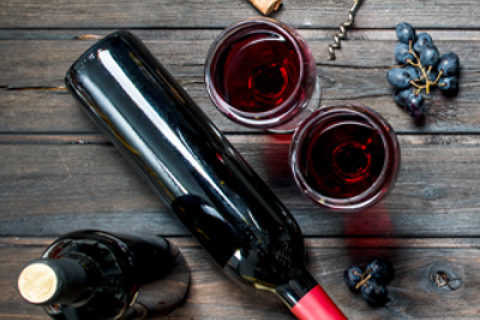 Private label wine dollar sales in all U.S. outlets jumped 9.1% to $52.2 million for the 52 weeks ending June 18, 2023, versus the same period the prior year, according to Circana. In addition, unit sales grew by 8% over the same time period.
Other alcoholic beverages also showed growth in the past year. Store brand spirits dollar sales rose 3.2%, reaching $5.2 million in sales, and unit sales increased 4.3%.
Wine and Spirits will be a featured category at PLMA's 2023 "THE STORE BRANDS PHENOMENON" Private Label Trade Show, November 12-14 at the Donald E. Stephens Convention Center in Chicago.
The show will help buyers build their beverage alcohol assortments by highlighting domestic and international wines, including wine from South Africa and Western and Eastern Europe. Plus, there will be sparkling wine, boxed wine, organic wine, and Fair Trade wine.
In spirits, exhibitors will feature whiskey, tequila, vodka, rum, gin, and brandy, along with flavored liqueurs, ready-to-drink cocktails and more.
"Consumers appreciate the high quality and excellent value of private label wine and spirits," said PLMA President Peggy Davies. "Dollar and unit sales reflect this growing market."
The show's focus on beverages comes at a time when retailers across all channels have expanded their wine and spirits offerings over the last year.
Convenience store chain Circle K debuted its first private label wine, Sunshine Bliss, in chardonnay, moscato and other varietals.
Supermarket chain Albertsons has introduced its Vinaforé Collection of premium wine and Gelson's Markets in Southern California added four wines to its store brand Napa Valley collection. They include its 2020 Napa Valley Cabernet Sauvignon; 2021 Reserve Chardonnay, Carneros; 2020 Reserve Merlot, Coombsville; and 2020 Epicure Cabernet Sauvignon, Yountville.
Along with wine and spirits, PLMA's 2023 "THE STORE BRANDS PHENOMENON" Private Label Trade Show will feature shelf-stable groceries; beverages; fresh, frozen, and refrigerated products; organic; and foodservice products throughout the show floor.
The show is also the only CPG event that covers all non-food grocery categories. Exhibitors will feature beauty and cosmetics, pet care, personal and self-care, household and laundry, OTC pharmaceuticals, vitamins and supplements, paper and plastics, kitchenware, general merchandise, and other categories. International suppliers are located on the show floor within more than thirty country pavilions, including those from Europe, South America, Asia, Canada, and Australia.
With more than 1,500 exhibiting companies and 5,000 individuals expected to attend, the show is the largest event for store brands in North America.
For more information, contact PLMA at +1 212 972-3131, email info@plma.com or click here for the show page.