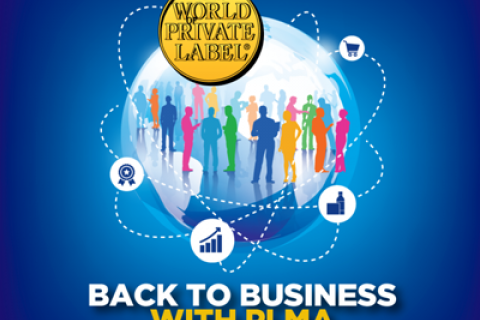 Manufacturers and retailers are gearing up for PLMA's "World of Private Label" International Trade Show to be held on 14 and 15 December at the RAI Exhibition Centre in Amsterdam.
More than 1800 exhibitors will be present. Retailers from 80 countries have signed up and can't wait to discover new products that will enhance their private label programmes.
A.S. Watson, Action, Albert Heijn, Aldi, Alfa Beta Vassilopoulos, Auchan, Axfood, Billa, Carrefour, Colruyt, Coop, Costco, Dagrofa, Dia, Rossmann, Leclerc, Edeka, Etos, Eurospin, Carrefour, Hema, Jeronimo Martins, Jumbo, Kesko, Lidl, Marks and Spencer, Maxima, MD, Mercadona, Metro, Musgrave, Norma, Penny Markt, Real, Rema, Rewe, Salling group, Sligro, Sonae, Spar, Unil, United Nordic, Waitrose, Walgreens, Morrisons and X5 are among the many retailers that have registered to attend the show.
"Retailers are eager to get inspired and meet suppliers again in person. Seeing, tasting, smelling and feeling the new products is exactly what happens on a trade show floor" says PLMA President Peggy Davies. "All players, including the new quick commerce companies, should attend this unique global private label trade show."
Registration to attend the show is open via this link.