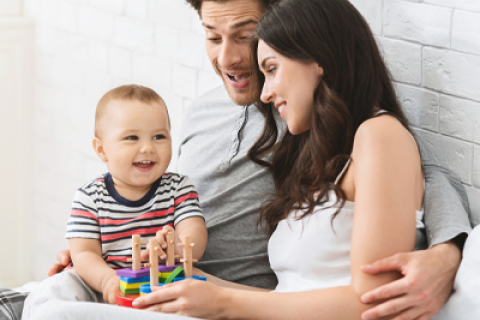 Baby wipes, diapers, feeding accessories, shampoos, creams, and other personal care items, as well as kid snacks and beverages are among the items to be featured at the PLMA trade show, November 12-14 at the Donald E. Stephens Convention Center in Chicago. 
Dollar sales of baby wipes grew 11.1% to $634 million and disposable diapers dollar sales rose 10% to $646 million in all outlets for the 52 weeks ending August 13, 2023, versus the same period the previous year, according to Circana data from PLMA's Unify+ business intelligence tool.
"The Private Label Trade Show is the premier event for baby care essentials," said PLMA President Peggy Davies. "It's the place to discover all the must-have products for shoppers with babies and young children."
Like many other categories, baby care is inspired by the clean movement, with more products featuring sustainable ingredients and packaging.
Kroger's Simple Truth fragrance-free natural baby wipes that are Rainforest Alliance Certified and Walmart's Parent's Choice Limited Edition Sunshine & Daydreams Baby Wipes infused with essential oils are just two examples.
In diapers, retailers are offering parents convenience in the form of product upgrades and additional packaging sizes, such as Topco's Tippy Toes diapers, which comes in jumbo, giant, even "super" packs.
Along with baby care products, PLMA's 2023 "THE STORE BRANDS PHENOMENON" Private Label Trade Show will feature more than 1,600 exhibiting companies and 5,000 attendees. The show is the largest event for store brands in North America.
In addition to baby products, wine and spirits; shelf-stable groceries; plant-based foods, beverages; fresh, frozen and refrigerated products; organic; foodservice products; beauty and cosmetics, pet care, personal and self-care, household and laundry, OTC pharmaceuticals, vitamins and supplements, paper and plastics, kitchenware, general merchandise and many other categories will all be on display.
For more information, contact PLMA at +1 212 972-3131, email info@plma.com or click here for the show page.