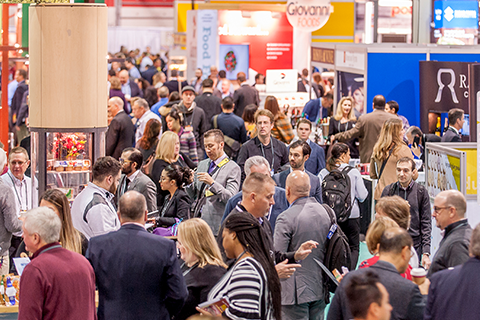 F O R    I M M E D I A T E    R E L E A S E                      
CONTACT: press@plma.com
PLMA's Chicago Trade Show Moved to Jan. 30-Feb. 1
North America's largest event for store brands returns early next year.
NEW YORK (September 21, 2021) - Citing continued concerns about the Delta variant, the Private Label Manufacturers Association announced today that it has postponed its annual Private Label Trade Show to January 30-February 1, 2022. Originally planned for November 14-16, the rescheduled show will be held in-person at the Donald E. Stephens Convention Center in Chicago. 
In announcing the date change, PLMA President Peggy Davies voiced optimism that between now and the end of January, there will be significant nationwide progress on vaccinations – including shots available for children.
"Beginning in the new year, more companies will return to the office, corporate travel restrictions increasingly will be lifted, and people will become more comfortable gathering in large groups. And international borders will be reopened, an important factor for the large contingent of national pavilions that attend the Chicago Private Label Trade Show," Davies added.   
The rescheduled show is a can't-miss event. The exhibit hall will be filled with the latest innovations in food, beverages, nonfood, HBC, home goods and much more. Among other special show features: the New Product Expo, Idea Supermarket® and PLMA's "Salute to Excellence" product award winners.
About PLMA:
The Private Label Manufacturers Association is a non-profit organization founded in 1979 to promote the store brands industry. It is the only trade group of its kind, representing 4,500 member companies in more than 75 countries. In addition to annual, industry-defining trade shows in Chicago and Amsterdam, PLMA offers its members annual Leadership and Washington conferences, executive education and professional development programs, original consumer and market research, quarterly category and channel sales data from Nielsen, and digital media platforms, including exclusive news coverage from PLMA Live! and the e-Scanner monthly industry newsletter. Follow PLMA on Twitter and LinkedIn