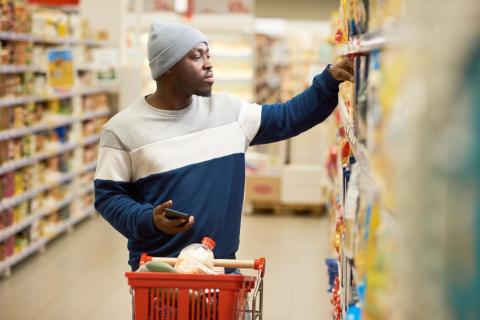 Gen Z, a demographic that is both attractive and challenging to marketers, is PLMA's latest research target.
The leading edge of Gen Z is still in their late-20s, and when it comes to their shopping behavior it is marked by their reputation as digitally astute, health, environmental and socially conscious, as well as value-driven. Despite these perceptions there are almost no insights into their purchasing habits and attitudes when it comes to store brands.
PLMA commissioned a nationwide survey of Gen Z. The participants were 934 men and women, largely 22 to 28 years of age, who self-identified as the primary grocery shopper for their household. It was conducted for PLMA by Surveylab, a global leader in customized online research.
Questions focused on Gen Zers' attitudes towards store brands, such as their awareness of the products, how often they buy them and how they compare them to national brands.
A detailed analysis of the survey's findings will be presented at PLMA's 2023 "THE STORE BRANDS PHENOMENON" Private Label Trade Show, November 12-14, in Chicago, by Dr. Sara Williamson. Dr. Williamson is a well-known marketing consultant, university professor and long-time faculty member of PLMA's Executive Education Program.
As a preview, Dr. Williamson provided Scanner with preliminary results focusing on the importance of store brand product "reliability," a timely topic as retailers and suppliers prepare to gather for the Show.
"Nearly half of Gen Zers are purchasing store brands frequently or always during regular shopping. When asked to indicate the primary reason they choose a store brand over a national brand, aside from price, the most common answers were quality expectations and previous brand experience," she said.
Dr. Williamson offered other key findings. "Some 67% of Gen Z are 'extremely/very' aware of store brands; 63% buy store brands 'always/frequently;' 55% are 'extremely likely/likely' to experiment with store brands to find 'best value;' and perhaps most important of all, 49% 'always/frequently' choose a place to shop due to its store brands."
"The impact of store brand reliability is a solid indicator that the manufacturer-retailer relationship is more important than ever. To succeed with Gen Z, retailers must establish a foundation of store brand suppliers who meet their customers' quality expectations," she added.