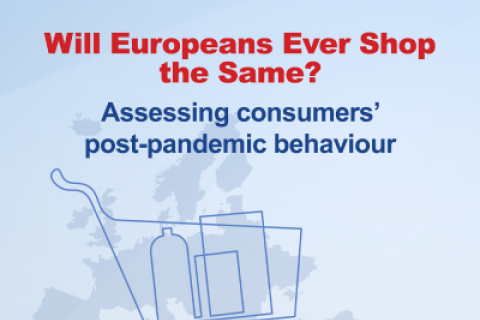 A new study from the PLMA International Council has found private label is more popular now than ever with Europeans when measured by consumers' current and planned purchase of the products and how they compare them so favorably to manufacturers brands.
"The purpose of the study, 'Will Europeans Ever Shop the Same? Assessing consumers' post-pandemic behaviour,' is to provide retailers and their own brand suppliers with the latest insights on consumers so they can cooperatively develop a road map for private label development and marketing in the post-pandemic environment," said Peggy Davies, PLMA president, in announcing the results to PLMA International members and retailers.
Among its top findings, nearly three in 10 said they are buying more own brands now compared to the amount they purchased before the pandemic. Importantly, the youngest participants in the survey – Gen Z and Millennials – increased their own label buying the greatest among age groups.
Prospects for growth also look good. Four in 10 said that over the next two years they expect to buy more own brands than they do now.
The online survey collected responses from 6,500 participants across eight countries -- France, Germany, Italy, the Netherlands, Poland, Spain, Sweden, and the United Kingdom. It was conducted in April 2022 exclusively for PLMA's International Council by Surveylab. Each respondent was identified as the primary grocery shopper for their household.
The full study, which includes consumer attitudes on e-commerce, shopping formats, meal preparation, and product attributes such as healthy and sustainable, is available in the Research Library section on plma.com.