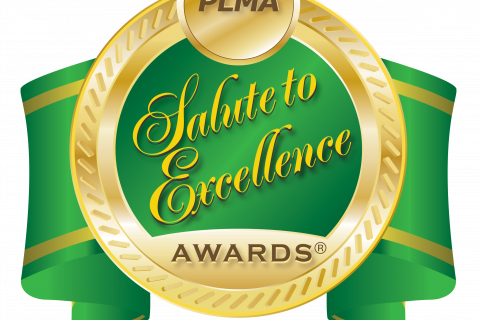 PLMA is preparing for the 2022 Salute to Excellence awards. Product nominations closed on July 15 and the judges will be testing products the week of September 12. Winners will be announced before PLMA's Trade Show in Chicago and the complete list of winning products and retailers will be unveiled during the Private Label Trade Show in Chicago November 13-15.
The Salute to Excellence Awards give recognition to outstanding store brands products that have been introduced on the shelves of supermarkets, drug chains, mass merchandisers, wholesale clubs, convenience stores and specialty retailers from coast to coast, as well as online.
In 2021, more than 770 products were submitted for consideration in the food, beverage, kitchen, household, and health & beauty categories. Entries were then evaluated by a panel of professional and consumer judges on taste and sensory appeal, packaging, product concept, and value for money.