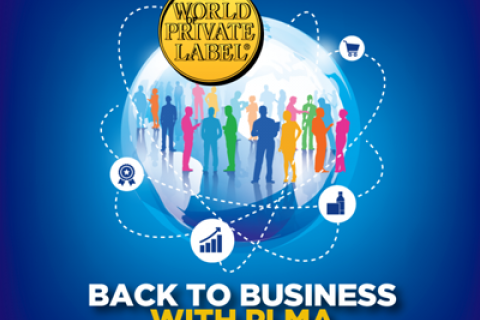 PLMA's "World of Private Label" trade show, December 14-15 is ready to go.
Held at the RAI Amsterdam, this year's show will feature more than 1,700 private label manufacturers from 65 countries who have registered as exhibitors for the show. By the time the doors open, PLMA expects to welcome nearly 2,000 exhibitors, including 45 national and regional pavilions from 30 countries.
The theme of the event is "Back to Business," a nod to the industry's emergence from the pandemic. The show will also feature the New Product Expo and PLMA's winners of its International Salute to Excellence program.
PLMA will continue to focus on ensuring the trade show is as safe as possible, including extra-wide aisles and additional health and safety measures.
"I encourage all retailers, wholesalers and manufacturers to come to Amsterdam to reconnect with their international industry colleagues," PLMA President Peggy Davies said. "PLMA is ready, excited and eager to welcome back the private label industry to its annual trade show."
For more information about the show, please visit www.plmainternational.com.