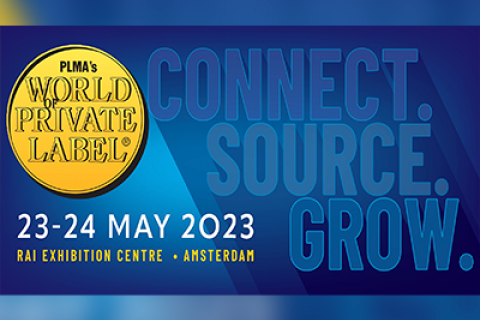 In less than three weeks, on May 23-24, PLMA's "World of Private Label" International Trade Show at the RAI Exhibition Centre, in Amsterdam will begin.
The global private brand industry will once again meet to see the international products on display, which will include dozens of foods as well as non-food categories. They will be presented by more than 2,500 exhibiting companies including 50 national and regional pavilions.
PLMA also offers a special seminar program prior to the show on May 22. Admission to the seminars is complimentary to all registered visitors and exhibitors in possession of a valid "World of Private Label" entrance badge.
The seminars will be presented in the Forum room at the RAI Exhibition Centre and Walmart's Senior Vice President Food Sourcing Arjan Both will deliver the  keynote on how to work with the mega-chain. Other seminars will include a look at the latest private label trends in Europe and how FMCG shopper behavior is changing and how it can help businesses.
To help attendees find the products they are looking for from a field of 2,500 exhibitors, features such as Show Navigator will be available to help during the show. On PLMA's website, prospective attendees can explore the products exhibitors might want to see.
By clicking here, you can see more information on what types of products they can find at the show.
A popular section of the show is the New Product Expo, which displays the latest innovations submitted by exhibitors. In addition, PLMA's Idea Supermarket features own label products from around the globe. The displayed products show innovations in package design and trends retailers have been following with releases of new product lines.
Some 25,000 professionals from more than 120 countries are expected to participate in Amsterdam. Exhibitors will be joined by retailers, wholesalers, importers, and others, to examine products, strengthen partnerships, identify innovation in business practices and plan for profitable store brand growth.