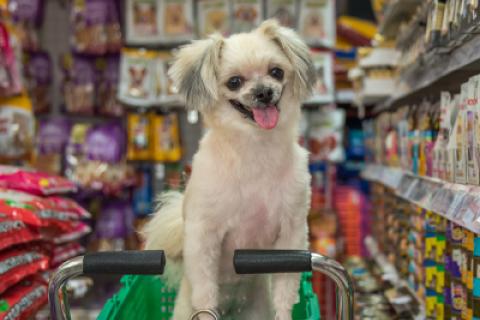 Sales for pet care products last year reached a record $103.6 billion. The American Pet Products Association (APPA) reported 2020 sales marked an increase of 6.7% over 2019 retail sales of $97.1 billion. The APPA also projected 2021 sales would also be strong, growing by 5.8% to nearly $110 billion.
In total, $42 billion was spent on pet food and treats; $31.4 billion was spent on vet care and product sales; and $22.1 billion was spent on supplies and over-the-counter medications. Grooming, pet services like dog walking and boarding all showed declines in sales due to the pandemic.
The APPA report also found 47% of pet owners said they increased the number of times they purchased pet products online and 30% spent more on their pets and on pet supplies in 2020 while only 10% said they purchased less.
Some 67% of households, or 84 million homes in America, own a pet. Of those households, 63% own a dog, 42% own a cat and 30% own another type of pet.