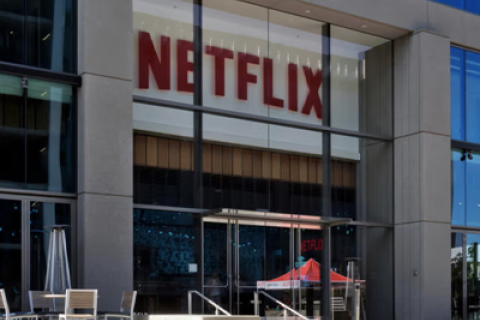 According to news reports, Netflix is planning to open a network of stores offering retail, dining and live entertainment that leverage its TV shows and movies. The move could signal a change in its business strategy as it appears to be embracing brick and mortar.
Netflix plans to open the first two of these "Netflix House" locations in unannounced cities in the U.S. in 2025. It hopes to expand the concept to major cities around the world thereafter.
"We've seen how much fans love to immerse themselves in the world of our movies and TV shows," Josh Simon, the company's vice president of consumer products told Bloomberg commenting on the report. "And we've been thinking a lot about how we take that to the next level."
Earlier this year, the streamer opened a pop-up restaurant in Los Angeles featuring menu items created by chefs associated with Netflix cooking shows. The company has also launched pop-up stores offering merchandise from its hit show Stranger Things in cities such as Paris, Las Vegas, and Chicago.