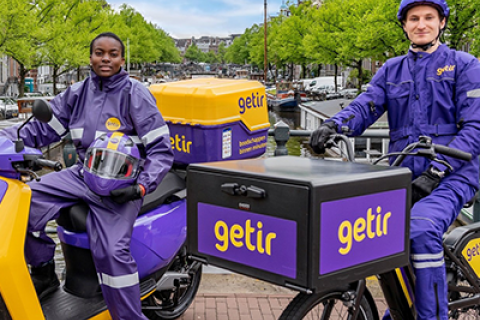 According to Bloomberg, Turkish quick delivery company Getir is in advanced talks to take over rival Gorillas. If the talks lead to an agreement, it would be the biggest acquisition in the quick commerce channel until now.
After flourishing and quickly expanding in the two covid years, rapid grocers are forced to rethink their business model. Investors are not so keen anymore to put money into these lossmaking startups now that inflation is making them much more cautious. They demand that the companies become profitable. As a result, there have been vast layoffs in the past months. Gorillas has halved its German headquarters employees and pulled out of several countries in order to concentrate on the few most profitable ones. Getir made a move to franchise its dark stores in Turkey and France and reduced the number of employees globally by fifteen percent.
A consolidation would make sense. It would mean a larger customer base and order volume. In addition, it would decrease the number of players in the market, which experts believe makes the market more sustainable.