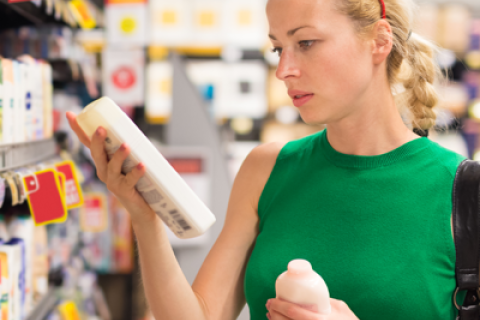 A new consumer survey from The Feedback Group reveals that shoppers continue to turn to store brands to save.
Of the 1,200 consumers surveyed by The Feedback Group, 44% said they are purchasing store brands over national brands, which is an increase of 6% from the same survey the group conducted in 2022. Consumers are also increasing their purchasing of products on sale (52% in 2023 vs. 43% in 2022) while 46% said they are eating at home more to save money.
The study's findings are important because even as inflation pressures have begun to ease, consumers are still focused on prices and buying more private brand products,
The survey also asked shoppers if, on their most recent visit, the prices of private label/store brands were less expensive than name brand alternatives. On a five-point agreement scale, the mean score was up to 4.16 this year compared to 4.06 last year, showing shoppers give store brands more credit in price compared to national brands this year versus last year. 
The Feedback Group asked consumers what they thought about the quality of private label products when compared to name brand alternatives and consumers attitudes have not changed. Scores for both years were close, with a score of 4.18 agreeing store brand quality was equal compared to 4.20 last year.
Brian Numainville, a principal with The Feedback Group, commented in a press release, "Food shoppers continue to adapt to cope with food inflation through a variety of strategies, doing more of nearly all of them versus a year ago. While the top strategy, not surprisingly, is buying more items on sale, with more than five in ten shoppers now doing so, more than four out of ten shoppers are eating more often at home instead of restaurants and buying more store brands instead of national brands, among many other behaviors."
Feedback also reported consumers were purchasing more food and groceries at stores with lower prices (38%, down from 46%), buying fewer last-minute or impulse items (36%, up from 25%), using a store's weekly sales flyer – paper or digital – to plan a shopping list (31%, up from 23%), comparing prices at multiple stores before buying an item (29%, up from 18%), purchasing more bulk-pack items to lower price per serving/unit (26%, up from 25%), and buying fewer organic items and products to cut costs (16%, up from 12%).