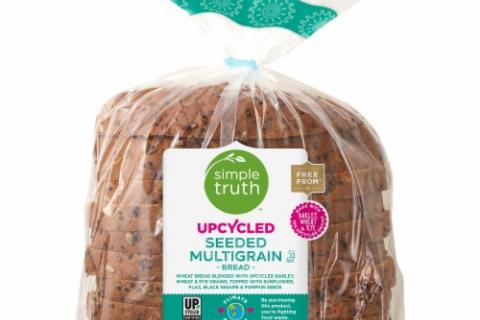 The efforts of Kroger to reduce the amount of product packaging from the waste stream have hit a milestone. The grocer announced it has recycled more than one million pieces of flexible plastic product packaging from its Our Brands assortment.
Kroger offers a recycling program and provides shoppers with prepaid shipping labels to mail in the Our Brands flexible plastic packaging for recycling. The recycled materials are then used to construct playgrounds, which have been donated by Kroger to youth and community organizations. 
"We are continually looking for creative and innovative solutions to support our vision of creating zero-waste communities," said Juan De Paoli, vice president of Our Brands for Kroger. "Our customers sharing in that commitment by recycling packaging and purchasing products made with upcycled ingredients, alongside our efforts to advance sustainability, makes important progress toward eliminating waste and creating healthy, thriving communities."
The grocer is also working toward its Zero Hunger/Zero Waste mission with the help of its Simple Truth brand. Offering more than 1,500 unique items, Simple Truth promises customers products that are Free From unwanted ingredients, including more than 101 artificial colors, flavors, preservatives, and sweeteners. Other Simple Truth Upcycled Certified products include Plant-Based Dark Chocolate Brownie Mix, Plant-Based Chocolate Chip Cookie Mix, Plant-Based Sugar Cookie Mix, and the new Simple Truth Gluten Free Banana Bread Mix made with upcycled okra flour.