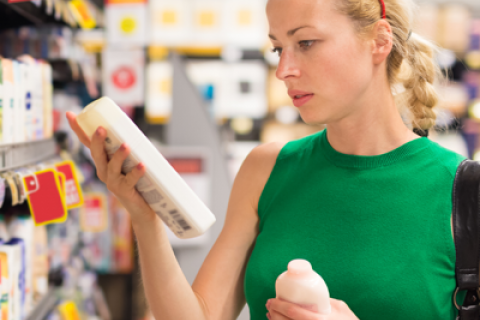 Solid products are on the rise in the health and beauty market. Products include soap, shampoo, facial cleaners, conditioners, make-up removers and more. In response to growing consumers' concern with sustainability and naturalness, more and more retailers are offering solid alternatives to liquid products.
Solid products have various advantages. First, they contain no water, are zero waste and replace plastic bottles and are, thus, a perfect fit for a more responsible beauty routine. In addition, they respond to the need of consumers for more natural and authentic products, and they are often vegan. Solid products are also practical, their fixed shape make them easy to take with you on-the-go or while travelling.
Carrefour recently launched its own range of solid products under the Carrefour Soft Green private label in Belgium. The range includes shampoos, soap and deodorants. One shampoo bar can be used for fifty to one hundred washes, the equivalent of two classic plastic bottles of liquid shampoo. The deodorants come in 100% recyclable packaging.
In France, Monoprix has developed a private label range of organic solid personal care products as part of wider efforts to expand its natural and responsible beauty offerings. Under the own brand BIO, the range features toothpaste, soaps, deodorants and shampoo. All products are Ecocert certified and carry the CosmeBio label, made with at least 98% ingredients of natural origin. In addition, the items are eco-packed in paper, cardboard or metal boxes, and are made in France.
While the market for solid products is still small, product ranges are rising, and with more bars on the shelf, visibility increases and sales of 'Green beauty' is expected to grow.