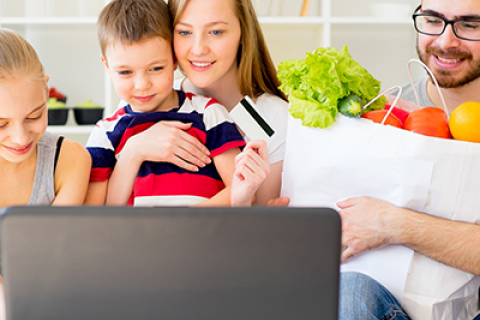 The annual Omnichannel report from Kantar reveals that online grocery sales grew more than 15% in 2021, in a global grocery market, which grew 2.1%. The total market growth of 2.1% is in line with the average pre-pandemic growth, and means the market held on to the double-digit growth gains it made in the 2020 phase of the pandemic.
The Western Europe market declined 0.2% as purchase patterns began to normalise with fewer lockdowns.
Supermarkets/hypermarkets remain the dominant channel for FMCG sales globally, however with growth of just 0.1% its share of sales fell to 51.4%, from 52.4% in 2020 and 53.1% in 2019.
E-commerce now accounts for a 7.2% share of global grocery spend. The growth is driven by Asia, which comprises 45% of all online FMCG sales; almost double that of the U.S.'s (4.8%) or Western Europe's (6.9%) contribution to the overall share.