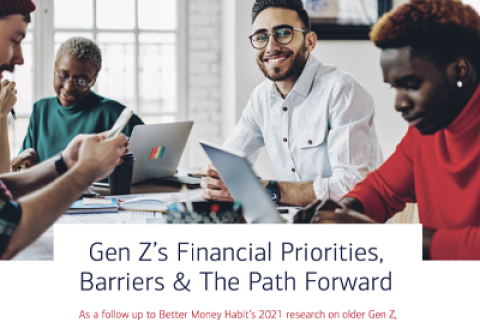 A large majority of Gen Z are changing spending habits to save money in the current inflationary period according to a survey.
The Bank of America's Better Money Habits Survey reported nearly three-quarters (73%) of Gen Z say they have made major changes in their spending habits in the past year, including by cooking at home more frequently (43%) rather than dining out, and limiting grocery purchases to the essentials (33%). 
Most Gen Z respondents who adopted reduced spending habits plan to maintain them over the next year (83%). Just 24% of those surveyed said they expect a stronger economy soon, a strong drop from 41% in 2021. Only 32% expect the job market to improve, compared to 46% in 2021.
Over the last year, more than half (56%) of Gen Z respondents told Bank of America they do not have enough money saved to cover three months of expenses in the event of an emergency. In addition, nearly four in 10 Gen Z respondents (37%) said they have had decreased savings or acquired additional debt over the past year. As a result, 27% reported having to borrow money from friends or family.
Bank of America's survey was based on nationally representative probability samples of 1,156 general population adults (age 18 or older) and a partially overlapping sample of 1,167 Gen Z adults (age 18-26), including 122 Gen Z adults from a non-probability sample.