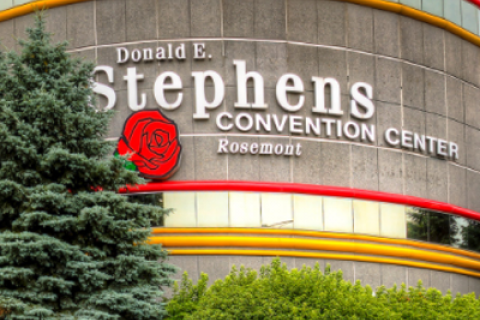 Trade shows and other public events will return to The Donald E. Stephens Convention and Conference Center in Rosemont, Ill., starting in July. Approximately 30 trade shows and public events, including PLMA's Private Label Trade Show, November 14-16, are scheduled to be held at the Center between July and the end of 2021. Chicago's Rosemont Convention Center is focused on following all state health guidelines and ensuring the safety needs of all attendees and exhibitors at its events.
"The health and safety of our attendees is our highest priority," Convention Center Executive Director Chris Stephens said in a statement. "We closely track and follow all best practices and guidance from the CDC and the Illinois Department of Public Health."
Rosemont will have the Global Biorisk Advisory Council (GBAC) to ensure that the Center is cleaned and disinfected by the time shows resume. GBAC accreditation is given to facilities that have established certain cleaning and disinfecting protocols carried out by highly trained professionals.

Before the pandemic, the Rosemont Convention Center hosted around 70 trade shows and 250 meetings and social events per year. Those shows historically bring as many as 1.5 million people to the region.

PLMA's Private Label Trade Show will be held in-person at the Donald E. Stephens Convention Center November 14-16. For more information, please contact exhibit@plma.com or telephone (212) 972-3131.