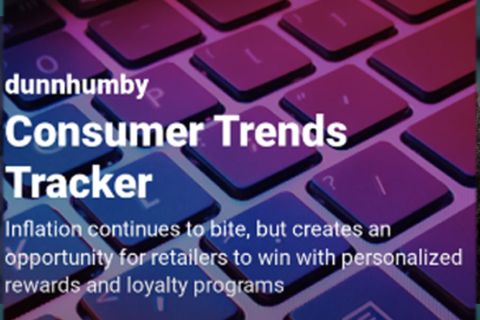 Customer data firm dunnhumby has found 36% of U.S. families have skipped meals due to financial reasons over the past year, according to its latest Consumer Trends Tracker quarterly study.
The dunnhumby study found that 18- to 34-year-olds and 35- to 44-year-olds have the highest rate of skipping meals among all age groups, at 38% and 37% respectively.
"Over this year-long study, we have seen a very troubling trend of nearly a third of all Americans and nearly 40% of younger Americans, skipping meals due to financial concerns," said Matt O'Grady, president of Americas for dunnhumby. "And wave after wave, our research has also shown that 18- to 44-year-olds are at the epicenter of a food and financial insecurity crisis that shows no signs of abating," O'Grady added about the report. 
The study also found Americans are not yet feeling relief from the drop in the food-at-home inflation rate and believe it is 15 points higher than the actual 7.1% annual rate as measured by the U.S. Bureau of Labor Statistics. Oklahoma, Arkansas, Louisiana, Alabama, Tennessee, Georgia and West Virginia have the highest rate of food (36%) and financial insecurity (70%) in the country. 
The study reported more consumers are looking for deals, with 40% reporting they are shopping at different stores to find the best value, a 9% increase year over year. Consumers are most willing to shop around for non-alcoholic beverages (60%), packaged foods (55%) and frozen food (54%). 
Shoppers have also increased their usage of omnichannel resources over the last year to save money with grocery rewards programs. Some 80% of consumers use at least one grocery rewards program with 20% being light users, 44% are medium users and 16% are heavy users. 
Total family finances were found to be a concern according to dunnhumby. Sixty-two percent of those surveyed said they would have a hard time paying an unexpected expense of $400, and that percentage jumps to 75% for consumers between the ages of 18 and 44. Meanwhile, 18- to 34-year-olds and 35- to 44-year-olds have the highest rates among age groups when it comes to reporting skipping meals, with 38% and 37%, respectively.